Sapphire & Diamond Desire Ring in 9ct Rose Gold
Included with your order:
12 Month Guarantee
Presentation Box & Gift Bag
Free Delivery
30 Day Returns
Need help from our Customer Service Team?
CONTACT US
Description
Sapphire & Diamond Ring handcrafted in solid rose gold. Single 1.25 ct genuine sapphire, two diamonds, total 0.01 ct. Oval cut. Available from sizes H to Z including half sizes.
Solid 9ct rose gold (1.1 gr total)
Setting size: 6.6 mm (0.26 in)
Sapphire: September's birthstone
Perfect gift for 5th or 45th wedding anniversary
Specifications
Item Code
1323R
Gender
Women
Metal
Rose Gold
Birthstone
September
Anniversary
5th Anniversary, 45th Anniversary
Setting Width
6.6 mm
Total Weight
1.35 gr
Stone 1
Gemstone
1 oval cut sapphire (7 x 5 mm) = 1.25 ct
Gemstone Colour
Blue
Number of Gemstones
1
Gemstone Dimensions
7 x 5 mm
Total Carat
1.25 ct
Gemstone Type
Natural
Gemstone Treatment
Heat
Stone 2
Gemstone
2 round cut diamonds (K colour, I3 clarity) = 0.01 ct total
Gemstone Colour
Clear
Diamond Colour
K
Gemstone Clarity
I3
Number of Gemstones
2
Total Carat
0.01 ct
Gemstone Type
Natural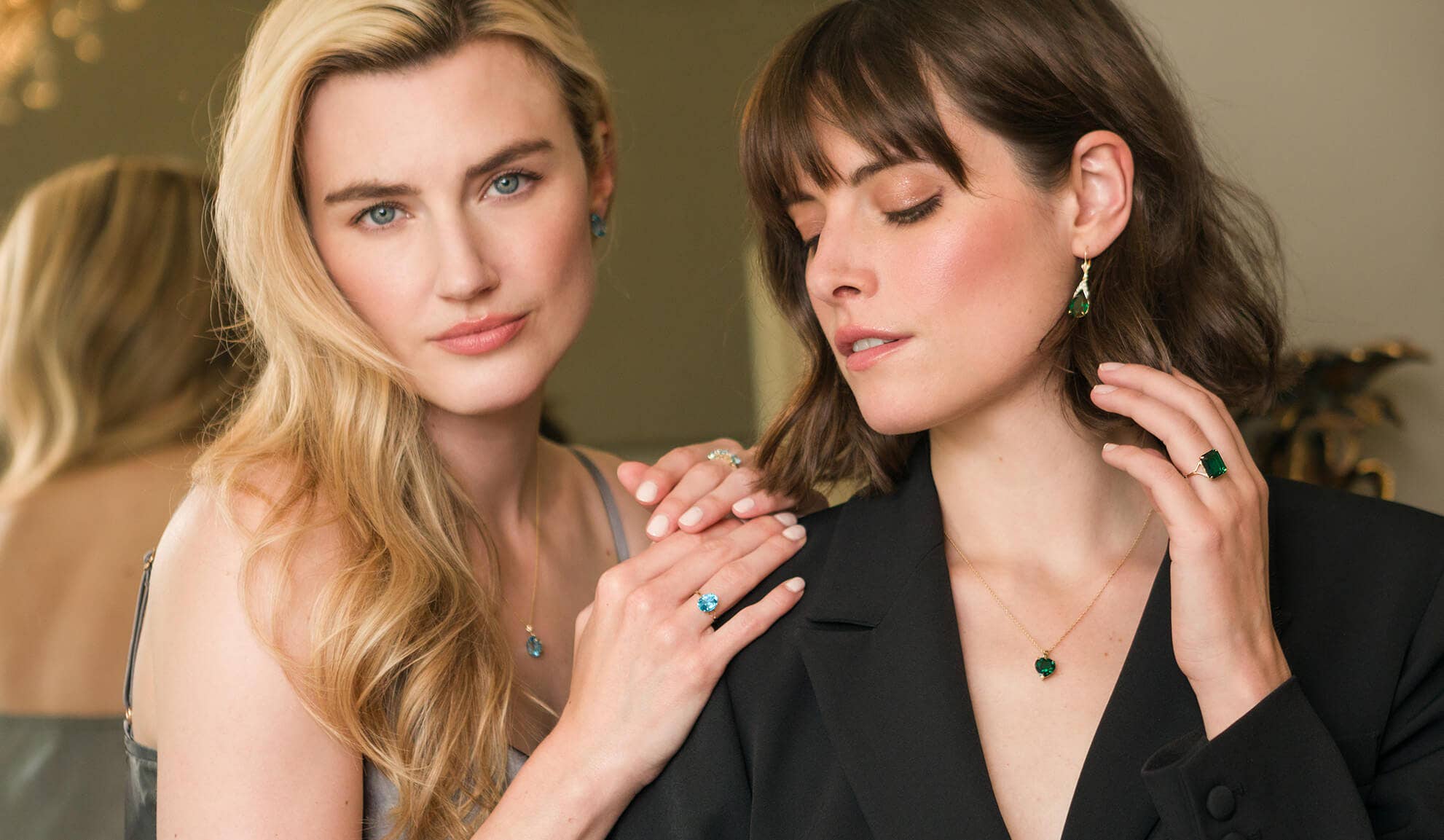 QP Jewellers
For moments that matter. QP Jewellers classic and refined gemstone jewellery is crafted by hand, creating wearable pieces of art with an abundance of meaning. Whether it is a special anniversary, a momentous birthday or just to show your appreciation, explore the finest natural and lab grown gemstone jewellery.
Sapphire
The celestial blue sapphire is September's birthstone. Known for its symbolism of truth, sincerity, and nobility, the sapphire has had close links with royalty throughout history. Said to be related to the third eye chakra, it has been believed to provide reflection and insight to the wearer. Sapphire is the ideal gemstone to make someone feel like royalty.
Complimentary Gift Packaging
There's nothing like opening jewellery for the first time. So, with QP Jewellers each piece of jewellery is gorgeously gift wrapped. Complete with a branded black presentation box, gift bag and Certificate of Authenticity, avoid the hassle of wrapping at no extra cost. All of our jewellery is delivered in discreet outer packaging, saving the surprise for the big day.
Handcrafted & Quality Assured
We use only quality materials including solid gold, white gold and Sterling silver - not plated. Using only the finest ethically sourced diamonds and gemstones from fair and trusted sources, each item is carefully handcrafted by an expert team of jewellers.
Authenticity
As a trusted jeweller most of our designs use stones that are 100% natural. Items featuring lab created stones and cubic zirconia are clearly disclosed on our website. We use solid metals in all of our designs to ensure exceptionally high quality jewellery that lasts. None of our jewellery designs are plated.